Here is a brief summary of the history of software development and how much the industry has changed over the years.
The first software solution was designed around the 1970s. However, the personal computer was not even a huge deal yet. The software was also inaccessible to most businesses and institutions during the early 1970s. It was a lot of work to develop and maintain the software.
Things have changed much over the years, with numerous software providers offering users all kinds of services online. Developers have always aimed to optimise the efficiency of the business environment for business owners, employees, and customers.
Today, customers have quick access to online shops and services. Having reliable websites online have enhanced the customer experience in most respects. Here are a few highlights worth mentioning.

Manageable workload
The efficiency of shops online has made it a lot easier for staff to manage workload. With the burden of workload being offloaded to a certain extent, it can improve the overall morale within the office.
Higher productivity
Both customers and employees have become much more productive with regard to processing orders online. With information being readily available to customers at the touch of a button, businesses have become more productive and provide a service to many more individuals in need simultaneously.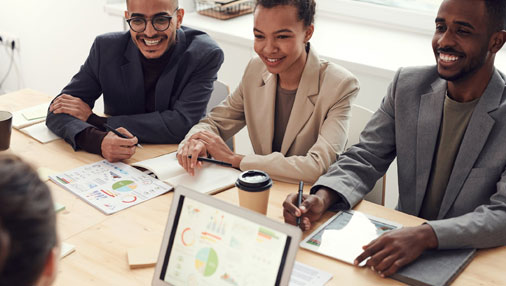 Customer Satisfaction
Customers are likely to be treated more efficiently with a reliable website or application. Customers may be more inclined to visit the site again in the future, allowing for a business to turn a greater profit at the end of the day.
Whether users are familiar with computer-based software or web applications – both forms of software have become increasingly important in our daily lives. The efficiency of these applications is improving year upon year, and it's exciting to see what the future has in store for us.