Considering the challenges that software developers need to deal with, there may be basic questions that developers starting out in the IT industry might have about software development.
This informative section provides quick answers to some of the most pressing questions involving software development.
How long does it take for the software to go live?
When software has been developed, it can take a couple of weeks for it to go live. The process of training (for employees) and customising the platform to suit the needs of the customer also need to be taken into consideration. The live date will likely depend on the size of the business and its demands.
What makes software credible and reliable?
A reliable software solution is certified and reviewed by the relevant authorities. Reliable software systems will also enable businesses to build a good reputation with customers that will spread the word. Hearing from thousands of customers about the reliability of a business can give consumers a good idea of its credibility.
How much does software development cost?
The cost of the system will depend on the size of the business as well as the kinds of products or services it offers. Costs may vary considerably from business to business.
Developers are normally paid large sums of money to ensure that a website runs smoothly. The cost of the development may also be in the hands of whether the business goes for a server-based or a cloud-based approach.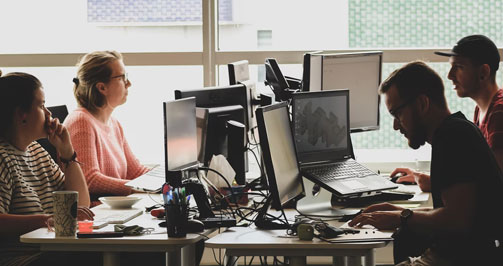 What if the system or software stops working?
Developers are normally on standby with a 24/7 support service. They can often communicate with clients via Live Chat, email, or phone. If a solution cannot be found via any of these channels, technicians may also be available on-site.
Remember to subscribe to Image Partners to get all the information you need on software development.